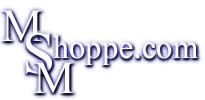 MSM MOISTURIZING LOTION
Most of you probably know that your skin is the largest organ of the body. It is one of the most permissible barriers to toxins, moisture, and sunlight. To take care of your skin, you must properly moisturize it. Most people have been taught to use lotions containing chemicals that merely imitate the presence of moisture, which only temporarily gives the illusion of soft skin, or worse. What are these chemicals? Go get your lotion and look for propylene glycol, glycerin, aluminum, petrolatum and sodium lauryl sulfate, just some of an extensive list. Don't be fooled! Many of the potential toxins present in hand lotion can also be found in today's hair care products. Many of these chemicals are being linked to increased loss of hair, dandruff, drying hair, and brittle hair. Our products are made without the use of these toxic elements. When eliminated from daily use, you will be amazed at the improvement!

No additional shipping in the USA!

MSM MOISTURIZING LOTION

Most popular of all the lotions, Apricot Lotion has a rich scent enjoyed by many. By combining MSM, natural and essential oils with an array of vitamins essential to healthy skin, one of the few genuine moisturizing lotions was created that really works! Try it today and you'll feel the results in minutes.
---
No more putting on lotion 10 times a day! The natural oils in Apple Lotion eliminate the need to put lotion on every 2 hours. By leaving out traditional chemicals that merely trap waters of hydration under a greasy, oily film, Apple Lotion actually moisturizes the skin. Scented by natural oils, you won't want to go without it.
---
If you want to experience the benefits of essential oil lotions, but are too sensitive to smell, you won't be left out. Low fragrance(Apricot) and No fragrance oils have been developed with you in mind. All of the beneficial elements of these fine lotions can be found in these two varieties without the more noticeable natural scents.
---
The newest scent available in this fine line of lotions is Vanilla. Once again, all of the wonderful ingredients you have come to expect in a quality MSM Lotion are contained in the new Vanilla Lotion. Soft skin has never smelled better. Try it today!
---

View Shopping Cart / Checkout

[HOME]
[MSM - METHYLSUFONYLMETHANE]
[ONLINE CATALOGUE |MAIL ORDER FORM]
[ORDERING & SHIPPING POLICY|CONTACT INFORMATION]
Please send Email to: questions@msmshoppe.com
These statements have not been evaluated by the Food and Drug Administration. This product is not intended to diagnose, treat, cure, or prevent any disease. The information contained herein is for educational purposes only. It is not medical advice and is not intended to replace the advice or attention of health care professionals. Consult your physician before beginning or making changes in your diet, supplements or exercise program, for diagnosis and treatment of illness and injuries, and for advice regarding medications.

Copyright ©2000-2001 MSM Shoppe.com